Multiple Generator Controls and Microgrids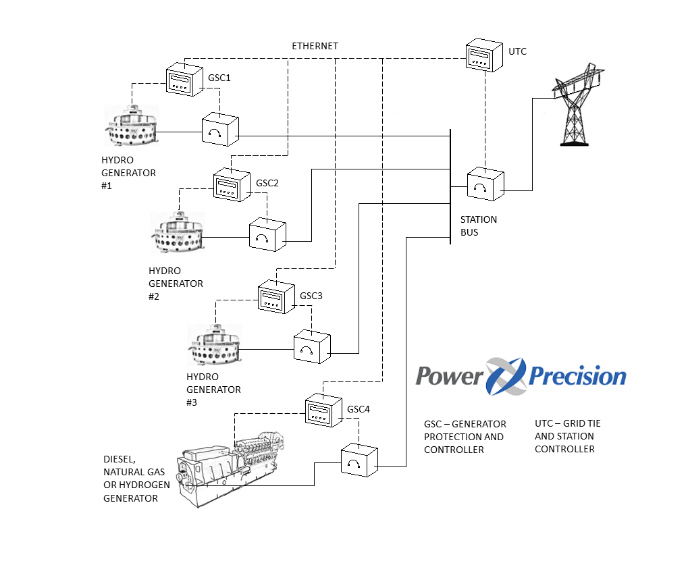 Power Precision engineers and installs distributed control and protection systems for multiple generators. The controls will synchronize synchronous generators to the grid or operate a group of generators islanded separately to form an independent microgrid.
Incorporate important electrical protection for detection of unintentional islanding to meet IEEE and electrical authority requirements.
Contact Power Precision to discuss new technology and the possibilities of distributed generator control.