Motor Contactors - Medium Voltage - 1 KV and Above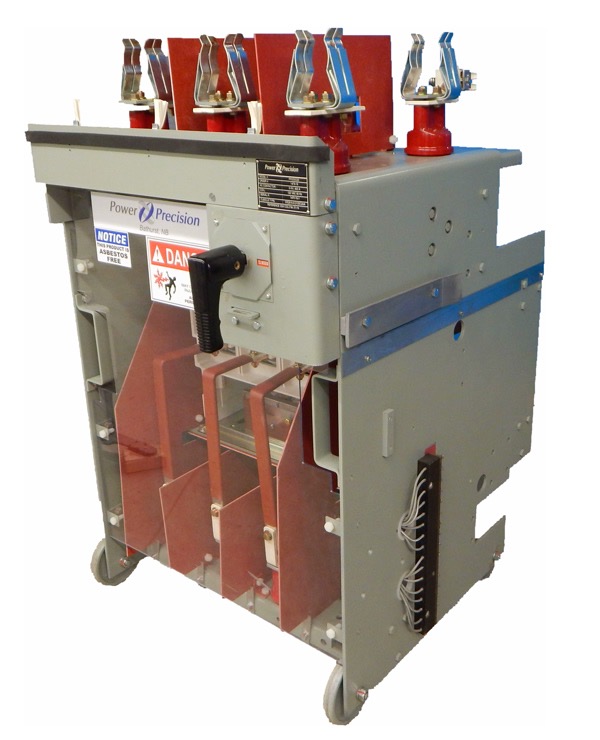 Power Precision builds retrofit vacuum contactors to controlling larger motors. These new vacuum contactors modernize motor control switchgear from GE and Westinghouse without the costs and downtime of switchgear replacement.
Roll-in installation in exiting motor control centers without the high cost and downtime of switchgear replacement
Mechanical interlocks to mate with the original switchgear cubicle
Vacuum contactors reduce arc flash hazards by containing the arc within the vacuum bottles.
Asbestos arc chutes are eliminated.
5KV bus bars are insulated.
Vacuum contactors rated for 250,000 operations.
Faster opening (trip) time
View our example projects below for 5 KV Vacuum Contactor Upgrades for AmpGards, Limitamps, Retrofits, Rebuilds and other motor controls.